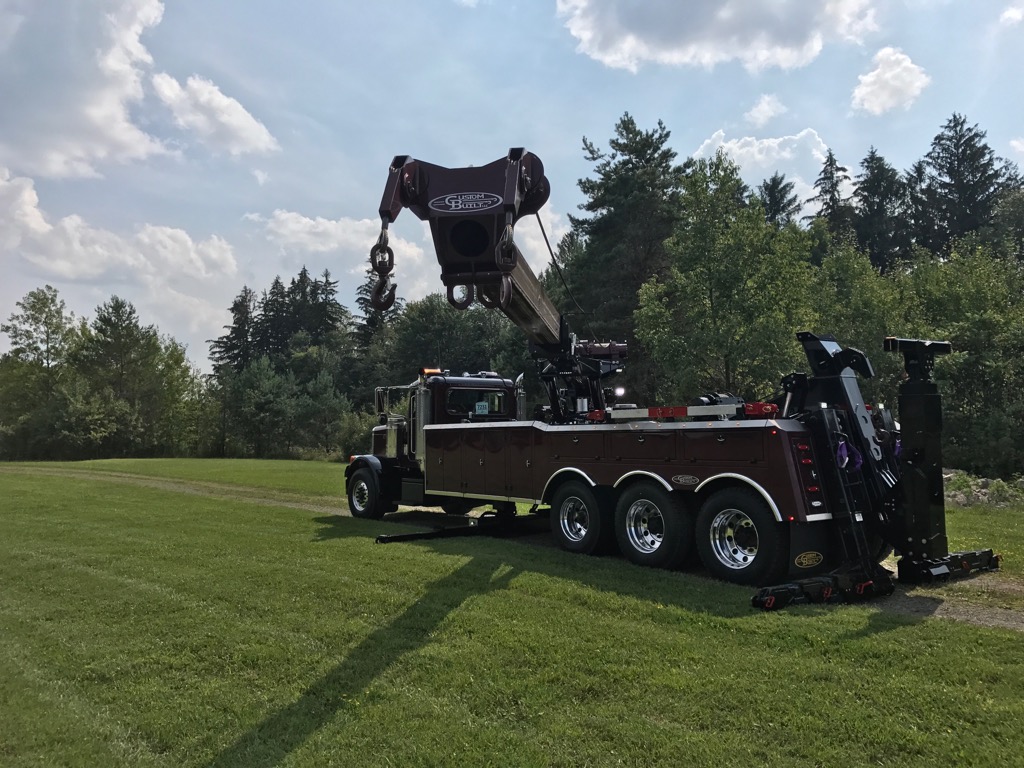 Have you considered a rotator wrecker for your fleet? Rotator wrecker trucks can be a great investment, and a great choice for those looking to expand their range of tow truck capabilities.
There are several benefits to a rotator that you may not have considered initially.  We've compiled them here, to help aid in your decision making process.
4 Reasons to Add a Rotator Wrecker to Your Fleet:
When talking with customers who make the decision to add a rotator wrecker to their fleet, here are the 4 most common reasons they give for making the purchase:
Municipality requirements

Single truck operations

Local terrain

New accounts / versatility
1. Municipality Requirements
In recent years there has been some call from quick clearance teams and local municipalities to have a rotator in your fleet. 

For most cases, detailed specifications are given for these trucks — including minimum winch size and overall truck capacity. Adhering to these requirements increases your company's capabilities, and makes you more marketable.
2. Single Truck Operations
Some of our customers would like to add two trucks to their fleet, but don't have employees for two trucks — or don't want to keep up with the maintenance and costs of two trucks.  

They are more comfortable purchasing a smaller size rotator that gives them added recovery capabilities over a "stick" truck.
Local Terrain
In some cases the local terrain can play a big part in the decision to purchase a rotator.  
Having an area with steep cliffs or a stretch of road that you can only ever use one lane to recover vehicles is a perfect place for a rotator. 

Also, those who are in remote locations where going back to get another truck could take too much time appreciate having a rotating wrecker.
4. New Accounts / Versatility
Rotators are being used for many different types of jobs these days beyond towing and recovery.  We have customers that were able to add new profits to their business by offering lifting services to customers they would have never been able to help without using a rotator.
Does your competitor have a rotator? It's important to consider what those in your area are doing, and stay ahead of the curve with your services and offerings.
Still on the Fence About a Rotator Wrecker?
The experts on the Custom Built team are happy to walk you through the considerations of adding a rotator wrecker to your fleet. If a rotator wrecker isn't what's best for you, we can help steer you in the right direction.