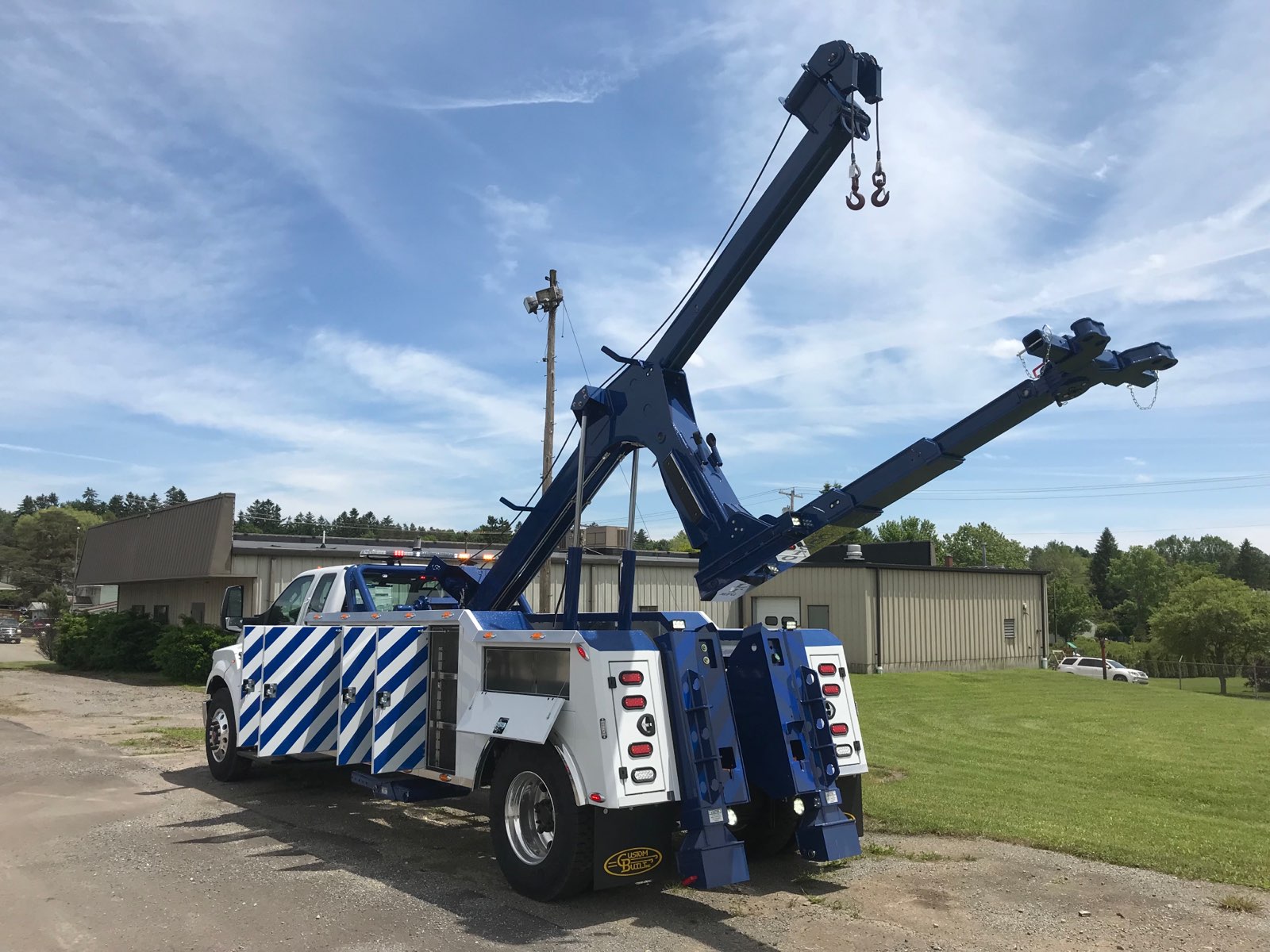 When considering a new heavy duty tow truck to add to your fleet, custom building has probably come to mind. Two of the most common questions you're probably wondering "What can I customize?" and "Why go with custom versus a stock wrecker?"

We aim to answer those questions here to help make your wrecker investment process a little bit easier.
What Can Be Customized on a Wrecker?
In most cases the core towing apparatus, the boom and /or wheel lift, typically stay the same — but the wheel base, suspension, and tool box layout are all open to be modified to your liking. 

In some cases, our customers require a shorter wheelbase truck to be more maneuverable or have a certain suspension they would like to use due to their specific road conditions. This customization can be accomplished as well, upon request.
3 Reasons to Custom Build a Wrecker
Here are the most common reasons our customers decide to opt for custom builds:
Quality 

Simplicity

Cost Effective
Why these factors are so important:
1. Quality
Since we hand craft the pieces of our custom built wreckers, we are able to assure you the highest quality.  We source our steel and aluminum from foundries across America. We work with our suppliers to be sure only the best products are used when building your wrecker. 

Our products are sourced from companies you have come to know like Ramsey Winch, Bailey Hydraulics, Bucher valves,  and B/A Products, to name a few.

Each weld is done by some of the best welders Western PA has to offer. 
2. Simplicity
Each unit is engineered using common controllers, fittings, wiring, and hoses that meet or exceed the specifications of that unit.

Since we manufacture just about all of our steel and aluminum parts in house we are able to control how complex each item is and have inventory of our items in stock.  
By keeping the core of the Wrecker simple we are able to offer you shorter down times and lower repair costs if needed.
3. Cost Effective
Purchasing a new heavy wrecker could be the largest purchase you or your business has ever made.  We want you to get a great product for a great value. Since our goal is to keep each unit simple we are able to keep costs down in the manufacturing and engineering departments.  

Instead of spending time trying to re-engineer a specific part to make it our own specialized part we choose to use parts that exceed our specifications and are readily available.  This will also help you control costs in the future while doing routine maintenance or repairs.
Let's Build Together


We want to work with you to help build a custom wrecker that accomplishes everything you need it to, and makes a great addition to your fleet.
Reach out to us today and we can get the ball rolling on your project!